One thing has become clear to me over the past year: our political system in the US needs more scientifically literate people. Luckily, the 314 Action group is working diligently on this. Last week, they hosted a training event in Chicago to give scientists the tools to successfully run for political office. As it turns out, many great scientists find the process of running a political campaign uncomfortable and foregin. I'll admit, the idea of asking people for money to fund a campagin sounds...unpleasant.
There were two national candidates there, but more exciting were the enthustic candidates for local and state offices: less glamorous but equally important. There was also a strong presence from graduate students and other early-career scientists. Completing a PhD and running for office is too much, but after grad-school...who knows!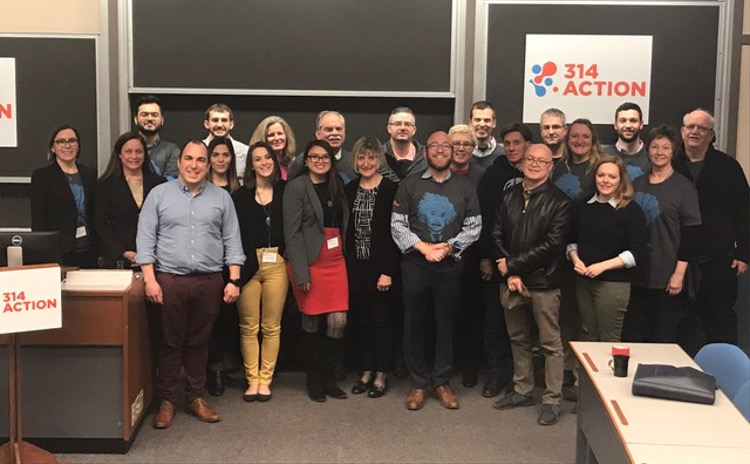 I also had a chance to meet two exciting candidates in the greater Chicago area. Laura Ellman is running for state senate in the Naperville area, and Marianne Lalonde for the next Alderman (Alderwoman?) in the 46th ward uptown. Please consider donating $50 (or whatever you can) to their campaigns, so we can bring some much needed science to our local and state government.
---